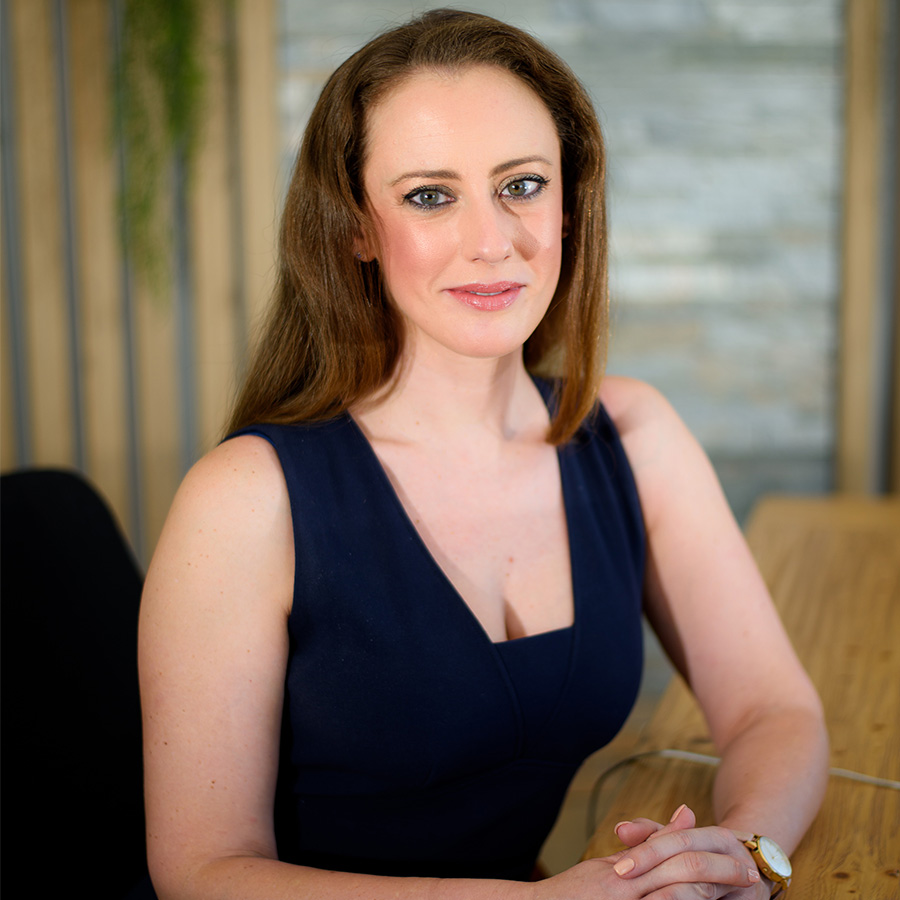 Catherine Hill
Chief Operating Officer
About
As COO at Wits VIDA, Catherine is responsible for executive business management, sustainability and development for a dynamic research unit of 500+ staff operating over 80 active research projects (epidemiology & surveillance including a leading African Health Demographic Surveillance System, over 30 current clinical trials and various basic science and laboratory collaborations). Based in Soweto, South Africa, in collaboration with the third largest hospital in the world (Chris Hani Baragwanath Academic), the unit's work spans pre- and clinical development of vaccines through to long-term child health and mortality surveillance, and includes an accomplished clinical trials facility as well as established research laboratory.
In addition to having executive project oversight of nationally coordinated multi-center studies (such as the South African Oxford AstraZeneca COVID-19 vaccine trial) and international collaborative studies (such as the Eswatini COVID-19 Vaccine Implementation and Effectiveness Study), Catherine is also involved in the development of the unit's social behavioral sciences capability and provides communications, stakeholder engagement and project strategy expertise to various projects.
Publications
Creevey FM; Hill CD; Hollenberg LCL, 2023. GASP: a genetic algorithm for state preparation on quantum computers. &nbspSci Rep 13(1):11956
White GAL; Modi K; Hill CD, 2023. Filtering Crosstalk from Bath Non-Markovianity via Spacetime Classical Shadows. &nbspPhys Rev Lett 130(16):160401
Jones MA; Vallury HJ; Hill CD; Hollenberg LCL, 2022. Chemistry beyond the Hartree-Fock energy via quantum computed moments. &nbspSci Rep 12(1):8985
White GAL; Hill CD; Pollock FA; Hollenberg LCL; Modi K, 2020. Demonstration of non-Markovian process characterisation and control on a quantum processor. &nbspNat Commun 11(1):6301
Mooney GJ; Hill CD; Hollenberg LCL, 2019. Entanglement in a 20-Qubit Superconducting Quantum Computer. &nbspSci Rep 9(1):13465
Broome MA; Gorman SK; House MG; Hile SJ; Keizer JG; Keith D; Hill CD; Watson TF; Baker WJ; Hollenberg LCL; Simmons MY, 2018. Two-electron spin correlations in precision placed donors in silicon. &nbspNat Commun 9(1):980
Nguyen T; Hill CD; Hollenberg LCL; James MR, 2017. Fan-out Estimation in Spin-based Quantum Computer Scale-up. &nbspSci Rep 7(1):13386
Yiadom MYAB; Liu X; McWade CM; Liu D; Storrow AB, 2017. Acute Coronary Syndrome Screening and Diagnostic Practice Variation. &nbspAcad Emerg Med 24(6):701-709
Perunicic VS; Hill CD; Hall LT; Hollenberg LC, 2016. A quantum spin-probe molecular microscope. &nbspNat Commun 7:12667
Hill CD; Peretz E; Hile SJ; House MG; Fuechsle M; Rogge S; Simmons MY; Hollenberg LC, 2015. A surface code quantum computer in silicon. &nbspSci Adv 1(9):e1500707
Sullivan M; Kiovsky RD; J Mason D; Hill CD; Dukes C, 2015. Interprofessional collaboration and education. &nbspAm J Nurs 115(3):47-54
Hill CD; Jadcherla SR, 2013. Esophageal mechanosensitive mechanisms are impaired in neonates with hypoxic-ischemic encephalopathy. &nbspJ Pediatr 162(5):976-82
Makin MI; Cole JH; Hill CD; Greentree AD, 2012. Spin guides and spin splitters: waveguide analogies in one-dimensional spin chains. &nbspPhys Rev Lett 108(1):017207
Bezruczko N; Chen SP; Hill CD; Chesniak JM, 2011. Measurement of mothers' confidence to care for children assisted with tracheostomy technology in family homes. &nbspJ Appl Meas 12(4):339-57
Hall LT; Hill CD; Cole JH; Städler B; Caruso F; Mulvaney P; Wrachtrup J; Hollenberg LC, 2010. Monitoring ion-channel function in real time through quantum decoherence. &nbspProc Natl Acad Sci U S A 107(44):18777-82
Fowler AG; Wang DS; Hill CD; Ladd TD; Van Meter R; Hollenberg LC, 2010. Surface code quantum communication. &nbspPhys Rev Lett 104(18):180503
Kendler DL; Bessette L; Hill CD; Gold DT; Horne R; Varon SF; Borenstein J; Wang H; Man HS; Wagman RB; Siddhanti S; Macarios D; Bone HG, 2010. Preference and satisfaction with a 6-month subcutaneous injection versus a weekly tablet for treatment of low bone mass. &nbspOsteoporos Int 21(5):837-46
Hall LT; Cole JH; Hill CD; Hollenberg LC, 2009. Sensing of fluctuating nanoscale magnetic fields using nitrogen-vacancy centers in diamond. &nbspPhys Rev Lett 103(22):220802
Langer MM; Hill CD; Thissen D; Burwinkle TM; Varni JW; DeWalt DA, 2008. Item response theory detected differential item functioning between healthy and ill children in quality-of-life measures. &nbspJ Clin Epidemiol 61(3):268-76
Hill CD, 2007. Robust controlled-NOT gates from almost any interaction. &nbspPhys Rev Lett 98(18):180501
Hill CD; Edwards MC; Thissen D; Langer MM; Wirth RJ; Burwinkle TM; Varni JW, 2007. Practical issues in the application of item response theory: a demonstration using items from the pediatric quality of life inventory (PedsQL) 4.0 generic core scales. &nbspMed Care 45(5 Suppl 1):S39-47
Hill CD; Fehnel SE; Bobula JD; Yu H; McLeod LD, 2007. Development and preliminary validation of the Menopause Symptoms Treatment Satisfaction Questionnaire (MS-TSQ). &nbspMenopause 14(6):1047-55
Lau DT; Morlock RJ; Hill CD, 2006. Psychometric evaluation of the medical outcomes study-sleep scale in persons with overactive bladder. &nbspClin Ther 28(12):2119-32
Bowers N; Brandon M; Hill CD, 2005. The use of a knowledge survey as an indicator of student learning in an introductory biology course. &nbspCell Biol Educ 4(4):311-22
Santanello NC; Norquist JM; Nelsen LM; Williams VS; Hill CD; Bisgaard H, 2005. Validation of a pediatric caregiver diary to measure symptoms of postacute respiratory syncytial virus bronchiolitis. &nbspPediatr Pulmonol 40(1):31-8
Hill CD, 2005. An algorithm for pre- and post-irradiation fade in the Thermo 8802 LiF:Mg,Ti thermoluminescent dosimeter. &nbspHealth Phys 88(5 Suppl):S73-8
Hill CD; Neumann CS; Rogers R, 2004. Confirmatory factor analysis of the psychopathy checklist: screening version in offenders with axis I disorders. &nbspPsychol Assess 16(1):90-5
Hill CD; Bunn DN; Hawkins JR, 2002. Stretching the managed care dollar in the new millennium: the practice of detailing primary care physicians. &nbspManag Care Q 10(2):18-23
Peake DE; Gray CL; Ludwig MR; Hill CD, 1999. Descriptive epidemiology of injury and illness among cruise ship passengers. &nbspAnn Emerg Med 33(1):67-72
Stoudemire A; Hill CD; Marquardt M; Dalton S; Lewison BJ, 1998. Recovery and relapse in geriatric depression after treatment with antidepressants and ECT in a medical-psychiatric population. &nbspGen Hosp Psychiatry 20(3):170-4
Stoudemire A; Hill CD; Lewison BJ; Marquardt M; Dalton S, 1998. Lithium intolerance in a medical-psychiatric population. &nbspGen Hosp Psychiatry 20(2):85-90
Hill CD; Rogers R; Bickford ME, 1996. Predicting aggressive and socially disruptive behavior in a maximum security forensic psychiatric hospital. &nbspJ Forensic Sci 41(1):56-9
Stoudemire A; Hill CD; Morris R; Dalton ST, 1995. Improvement in depression-related cognitive dysfunction following ECT. &nbspJ Neuropsychiatry Clin Neurosci 7(1):31-4
Stoudemire A; Hill CD; Dalton ST; Marquardt MG, 1994. Rehospitalization rates in older depressed adults after antidepressant and electroconvulsive therapy treatment. &nbspJ Am Geriatr Soc 42(12):1282-5
Stoudemire A; Hill CD; Morris R; Lewison BJ, 1993. Long-term outcome of treatment-resistant depression in older adults. &nbspAm J Psychiatry 150(10):1539-40
Stoudemire A; Hill CD; Morris R; Martino-Saltzman D; Lewison B, 1993. Long-term affective and cognitive outcome in depressed older adults. &nbspAm J Psychiatry 150(6):896-900
Hill CD; Stoudemire A; Morris R; Martino-Saltzman D; Markwalter HR, 1993. Similarities and differences in memory deficits in patients with primary dementia and depression-related cognitive dysfunction. &nbspJ Neuropsychiatry Clin Neurosci 5(3):277-82
Hill CD; Stoudemire A; Morris R; Martino-Saltzman D; Markwalter HR; Lewison BJ, 1992. Dysnomia in the differential diagnosis of major depression, depression-related cognitive dysfunction, and dementia. &nbspJ Neuropsychiatry Clin Neurosci 4(1):64-9
Hill CD; Risby E; Morgan N, 1992. Cognitive deficits in delirium: assessment over time. &nbspPsychopharmacol Bull 28(4):401-7
Stoudemire A; Hill CD; Morris R; Martino-Saltzman D; Markwalter H; Lewison B, 1991. Cognitive outcome following tricyclic and electroconvulsive treatment of major depression in the elderly. &nbspAm J Psychiatry 148(10):1336-40
Kearfott RB; Sidman RD; Major DJ; Hill CD, 1991. Numerical tests of a method for simulating electrical potentials on the cortical surface. &nbspIEEE Trans Biomed Eng 38(3):294-9
Stoudemire A; Hill CD; Morris R; Markwalter H, 1991. The medical-psychiatric unit as a site for outcome research in dementia/depression syndromes. &nbspPsychiatr Med 9(4):535-44
Hill CD; Thompson LW; Gallagher D, 1988. The role of anticipatory bereavement in older women's adjustment to widowhood. &nbspGerontologist 28(6):792-6
Stoudemire A; Hill CD; Kaplan W; Hill D; Morris R; Cohen-Cole S; Houpt JL, 1988. Clinical issues in the assessment of dementia and depression in the elderly. &nbspPsychiatr Med 6(2):40-52
Tecce JJ; Cattanach L; Hill CD; Cole JO, 1987. Dextroamphetamine effects on CNV magnitude in type A and B individuals. &nbspElectroencephalogr Clin Neurophysiol Suppl 40:549-55
La Rue A; Spar J; Hill CD, 1986. Cognitive impairment in late-life depression: clinical correlates and treatment implications. &nbspJ Affect Disord 11(3):179-84
Quinn TC; Hill CD, 1983. African trypanosomiasis in an American hunter in East Africa. &nbspArch Intern Med 143(5):1021-3
Counts GW; Hill CD; Hooton TM; Turck M, 1982. Ceftizoxime treatment of pneumonia, cellulitis and other infections in 120 hospitalized patients. &nbspJ Antimicrob Chemother 10 Suppl C:201-7
Hill CD; Stamm WE, 1982. Pneumonia in the elderly: the fatal complication. &nbspGeriatrics 37(1):40-50
Hill CD; Bedford A, 1981. A model for erythrocyte sedimentation. &nbspBiorheology 18(2):255-66
Hill CD; Counts GW; Turck M, 1981. In vitro comparison of dibekacin and gentamicin activities. &nbspAntimicrob Agents Chemother 19(1):190-2
Favilla M; Ghelarducci B; Hill CD; Spyer KM, 1980. Vestibular inputs to the fastigial nucleus; evidence of convergence of macular and ampullar inputs. &nbspPflugers Arch 384(3):193-201
Hill CD; Jackson JR; Matthews J, 1974. Proceedings: A gravimetric plethysmograph for clinical use. &nbspJ Physiol 241(2):71P-72P
Hill CD, 1970. A servo-controlled pump perfusion system for the investigation of the various factors regulating blood flow in vascular beds. &nbspJ Physiol 206(2):4P-5P
Hill CD; Singer B, 1968. Inhibition of the response to pituitary adrenocorticotrophic hormone in the hypophysectomized rat by circulatory corticosterone. &nbspJ Endocrinol 42(2):301-9
Hill CD, 1918. THE SEWAGE DISPOSAL PROBLEM IN CHICAGO. &nbspAm J Public Health (N Y) 8(11):833-7
Publication list retrieved from NCBI using ImpactPubs
.