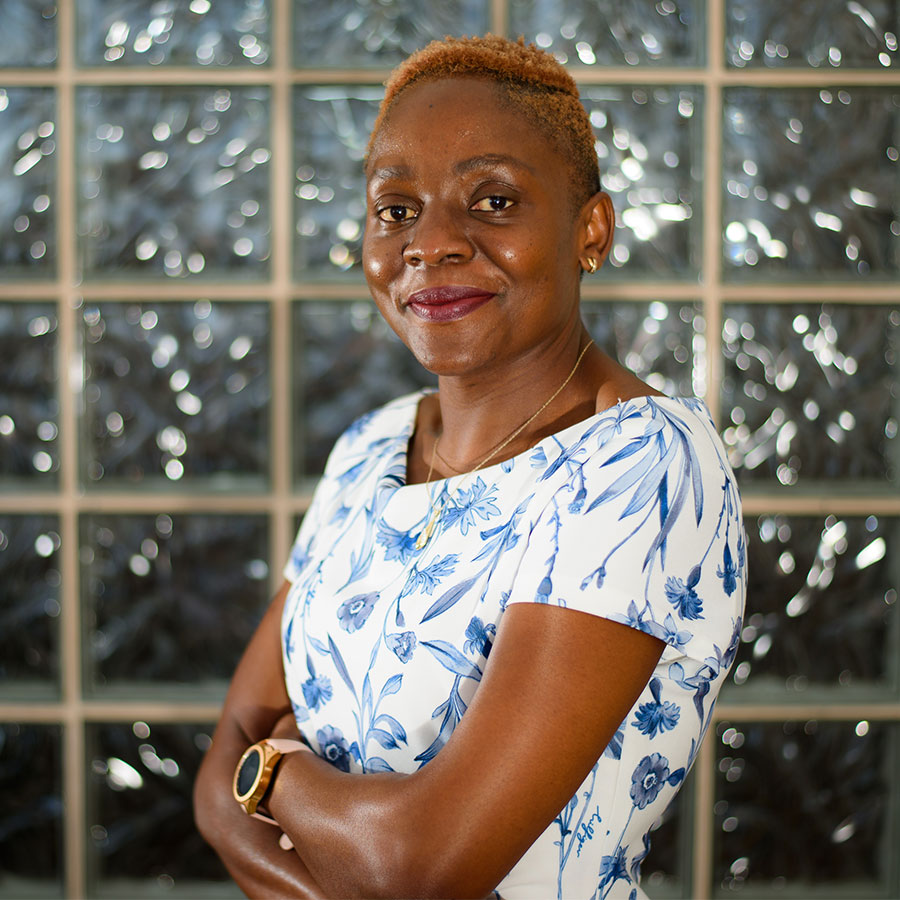 Dr Portia Mutevedzi
Senior Epidemiologist
About
Dr. Portia Mutevedzi is a senior epidemiologist at Wits VIDA. She holds a PhD in Epidemiology and Population Health from University College London in United Kingdom; an MSc (Medicine): Epidemiology and Biostatistics from the University of Witwatersrand and BSc (Honors) Biological Sciences. She is an epidemiologist with over 15 years' experience in public health and infectious disease research and has extensive experience in leading infectious disease research and surveillance systems at local and national level. She has been involved in a number of international expert committees including the WHO expert committee on development of public health emergency operations centers, WHO-International Health Regulations (IHR) and the Global Health Security Agenda (GHSA) where she was South Africa's national co-lead for the disease surveillance stream from 2016-2018. Currently she is board member for Safe In pregnancy, an international committee aimed at improving linkage of active safety surveillance of novel interventions in pregnancy to existing routine maternal, neonatal, and child health data collection systems.
Initially her research focused on HIV and TB with a special emphasis on the interaction of HIV, TB and chronic morbidity in the older adult population. She then went on to lead the South Africa national surveillance system for notifiable medical conditions where she spearheaded the re-engineering of the current national surveillance system and was instrumental in implementing the provincial epidemiologist support team to all Provincial Departments of Health across South Africa.
Recently she transitioned to focus on pediatric research aimed at understanding morbidity and mortality causes and determining community and household dynamics influencing such morbidity and mortality. Aligned with this work she was principal investigator for the recent national population-based survey that aimed to estimate vaccination coverage, within the Expanded Programme on Immunisation (EPI), across all districts in South Africa and to understand barriers to vaccination. Currently she is principal investigator for a number of COVID-19 research studies and surveys. She has co-authored over 30 peer-reviewed scientific publications.
Dr Mutevedzi has in-depth experience in supervising post-graduate students as well as mentoring junior researchers. She lectures for the MSc Vaccinology programme under the African Leadership in Vaccinology Expertise, Faculty of Health Sciences, University of the Witwatersrand.